This forum has a pretty good advanced search function. If you take a few minutes to familiarize yourself with it, I think you will come to love it as much as I do.
First, click on the little wheel next to the search bar at the top right corner of the page - that will take you to the advanced search page.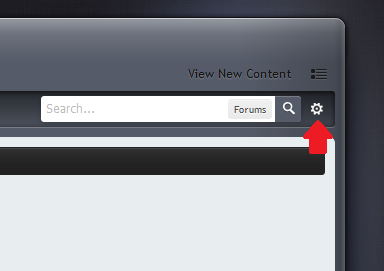 After you type in the word or words you are looking for in the "Find Words" bar (note: all words must be four letters or longer), make sure you check the "Search titles only" box (if you are looking for thread titles) and double check that the "Forums" option is selected.
You can choose to further refine your search by choosing these other filters below, but it's typically only necessary if you are looking for a specific post, rather than topic lists.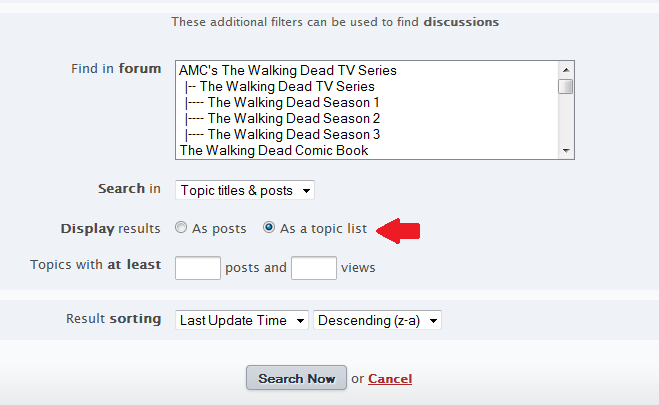 Click "Search Now" and a list of topics matching your criteria will pop up.
The only real flaw with the advanced search function, that I see, is that the words you are searching for have to be longer than three letters, so you can't search for "Jim" and it doesn't like hyphenated four letter words, such as "T-Dog".
Also, a note to keep in mind when titling threads - try to put a key word or two in the title that lets people know what the thread is about - this makes it easier to find while searching. For instance, title your thread "Is Jacqui still alive?" rather than "I was thinking..." or something equally as vague. The exception would be titling threads right after an episode has aired that might be spoilerish for people who live in a different time zone.
Edited by gracie lou, 09 October 2012 - 03:25 PM.